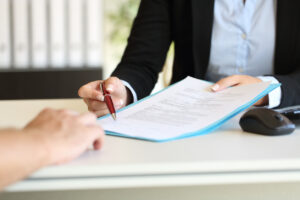 EB1-A qualifies as a subset of the first preference category of employment-based visas (EB1). EB1-A or EB1-EA (where the EA represents extraordinary ability) is available for aliens of extraordinary ability, outstanding professors or researchers, and certain multinational executives or managers.
How to qualify for EB1-A green card
Each of the categories has their own series of qualifications criteria (See Employment-Based Immigration: First Preference EB-1). In order to prove Extraordinary Ability, an alien must demonstrate extraordinary ability in sciences, arts, education, business, or athletics through sustained national or international acclaim and must meet three of the ten qualifying criteria. Similarly, an outstanding professor or researcher must showcase international recognition for outstanding achievements in a particular academic field and must also have at least three (3) years' experience in addition to meeting two of the six qualifying criteria. Multinational managers or executives must be working outside the States for at least one year in the three years prior to the petition and the petitioning employer must be a U.S. employer intending to employ the beneficiary in a managerial or executive capacity.
What are the benefits of EB1-A green card
Although EB1-A is a sought-after category by applicants with higher-level qualifications, it is also a category that is very difficult to qualify for. The documentary evidence must establish the qualifications in a very persuasive manner. For those who do manage to establish their eligibility, there are some distinct advantages:
Self-petition. At least EB1-EA applicants qualifying under the Extraordinary Ability criteria do not need a sponsor and may be able to self-petition.
No need for labor certification
Shorter wait times
Current visa availability for most countries
EB1-A applicants are at the very top of their fields
Although there are ten qualifying criteria, applicants need to meet at least three. In summary, a successful EB1-A applicant must have risen to the very top of her/his field in science, arts, business, education, and athletics and must often demonstrate national and international acclaim.
Qualifying criteria for EB1-A applicants (establish 3 of ten)
National or international-level prizes or awards
Membership in associations within the field and these associations should demand outstanding achievement in order to grant membership
Published material in professional or trade publications and other major media
Evidence that the applicant has served as a judge for others' work
Contributions of major significance (original scientific, scholarly, artistic, athletic, business)
Scholarly publications in major publications or media
Work featured at artistic exhibitions or showcases
Leading or critical role in distinguished organizations
Command of a high salary
Commercial success in performing arts
As daunting as these criteria sound, many applicants with advanced degrees (Ph.D.'s for instance) have been able to persuade USCIS to approve their EB1-A petitions.
Application process for EB1-A
EB1-A applicants can self-petition Form I-140 along with substantial documentary evidence, but for outstanding professors and researchers and multinational managers or executives, the employer must file the form. Once the I-140 is approved and if the applicant is otherwise eligible, an adjustment of status application may be filed (after verifying visa availability at the time of application). Some applicants prefer to file their I-140 and I-485 concurrently.
What about the family members of EB1-A applicants
If the applicant's I-140 petition is approved, immediate family members (spouse and children under 21) may be eligible for admission to the United States (E-14, E-15).
What are the odds of being approved
Despite the desirability of being approved under the EB1-A, many applicants do not succeed due to various reasons. It is always advisable to seek the advice of a licensed attorney to ensure your application is prepared correctly.
The Kazarian case
In Kazarian v. USCIS, The US Court of Appeals (Ninth Circuit) reviewed a decision by the United States Citizenship and Immgration Services (USCIS) to deny a Form I-140 EB-1 application. As a result of the court's decision, USCIS subsequently issued a policy memo to change its adjudication process to a two-step review process to determine elibibility for EB1-A. The first would involve the counting of the pieces of evidence and the second would be a final merits determination.
If you have any questions or to determine your eligibility for EB1-A, please call us for a free initial consultation.